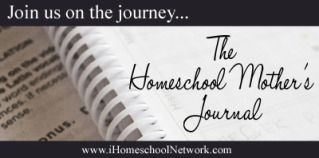 In Our Homeschool This Week:
Well we completed week 3!!!!  I'm so excited this means we will have one month under our belts by next week
  The children really did a lot and I let Hannah skip most of her review lessons in math and just go straight to the first test and for fun I graded her test and she got a high B.  We are studying insects in our Apologia Zoology I.  Bethanne is memorizing The Sanctus which is a prayer in Latin and it's so pretty.  Christian has entered the world of addition and he is excited, next week we'll start phonics.
Places we're going and people we're seeing:
We didn't go a lot of places since dance classes are on summer break, and Awana is over until September.  Christian did go to his karate classes and we are contemplating having him take a break in July.  Today we are going to COSI which is a children's science museum with lots and lots to do, with some friends.
My favorite thing this week was:
Well, a lot – I got a lot of books read and reviews cranked out.
Christian beginning his addition.
I'm Reading:
Life of Andrew Jackson edited by John S. Jenkins, A.M.
Growing Up Ziglar by Julie Ziglar Norman
The Wings of Morning by Murray Pura
Nephilim Remnants by David A. Henderson
A Photo to share: